5 Breathtaking Places in Pakistan
Why do we consider places other than Pakistan when we plan a trip for vacation? Pakistan is underrated in terms of tourism. This is because people think there are no such tourist places in the country. This article recognizes 5 of the many extremely beautiful spots in Pakistan that look like they belong to the western world. But guess what, this is Pakistan!
Kalash Valley, Chitral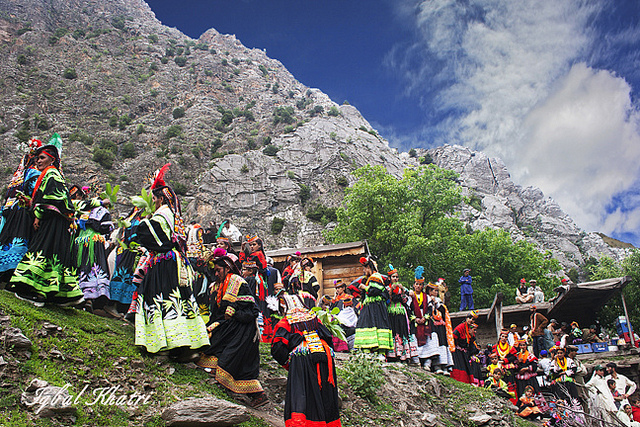 Based in Chitral, the Kalash valley is surrounded by Hindu Kush range. This lush green valley provides a spectacular scenic view with appealing lakes and mountains. The people here have a unique culture, which is another interesting thing to explore.
Mud volcanoes, Balochistan
Hingol mud volcanoes are located in Hingol National Park in the Makran District, Balochistan. These are one of world's tallest and largest mud volcanoes.
Katas Raj Temple, Chakwal
This is a Hindu temple that is present since the beginning of Hinduism, according to Hindus. Katas lodges seven ancient temples. It is one of the religious sites that are a must see.
Shandur Lake, Gilgit-Baltistan
Also known as "Roof of the world", Shandur lake is one of the most attractive lakes of Pakistan. The top is flat and plateaued. It can be traversed from April to November.
Arang Kel, Azad Kashmir
Kashmir, paradise on earth, is home to so many natural wonders that are real treat to the eyes. Arang Kel, a small lush green village is one of them. Its beauty is something to admire. You can easily book a hotel in Azad Kashmir online and make your trip much more comfortable.
Don't you just feel like exploring Pakistan? If you do, then get going!